!Skapad av Annette Hägglund med Einstein Html 2000> <!Tid: 18.35 Datum: 2000-07-30>
How Now Brown Cocker By Robert S. Ditmars

The following article is taken from the Cocker Spaniel Visitor November 1966 issue.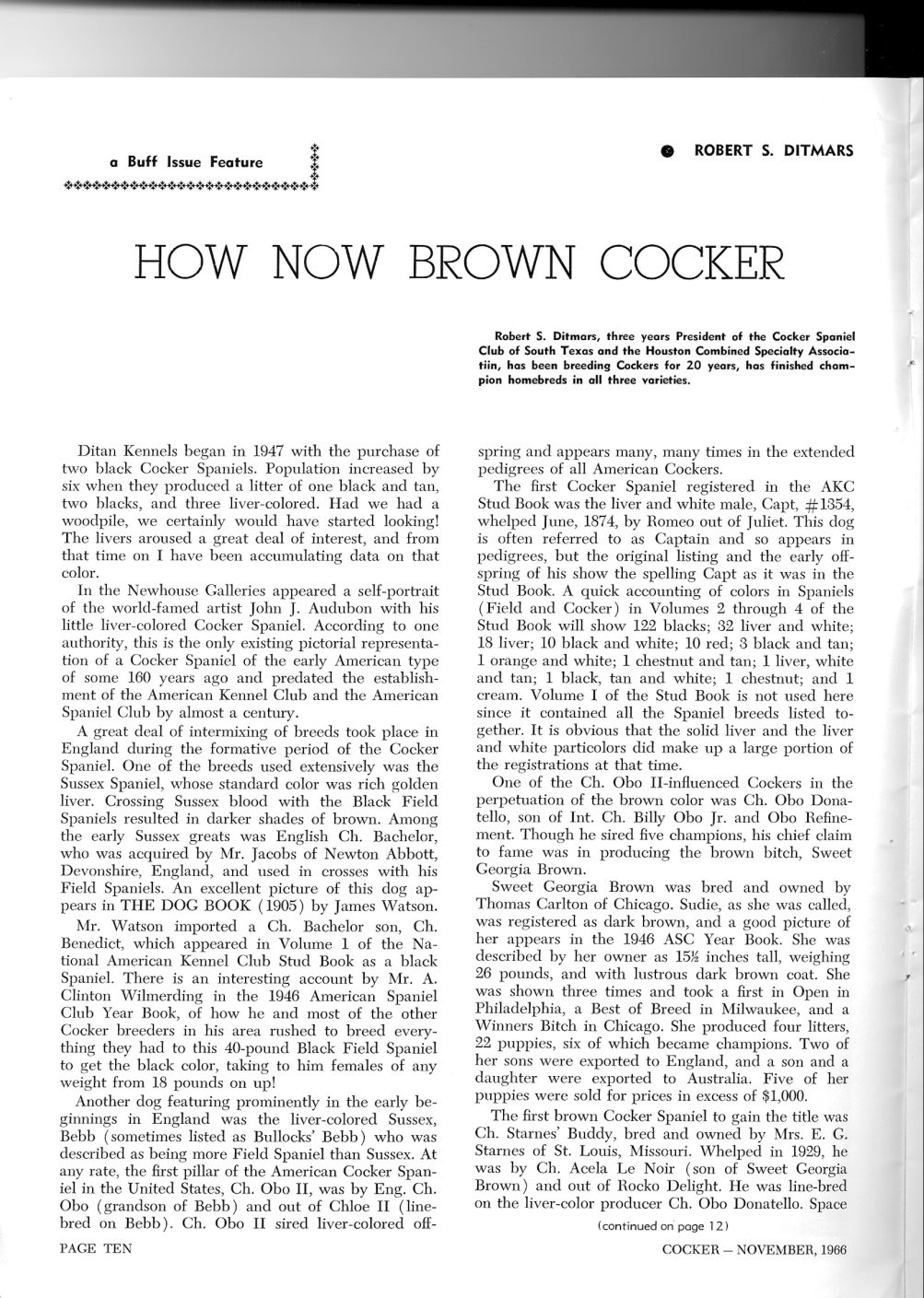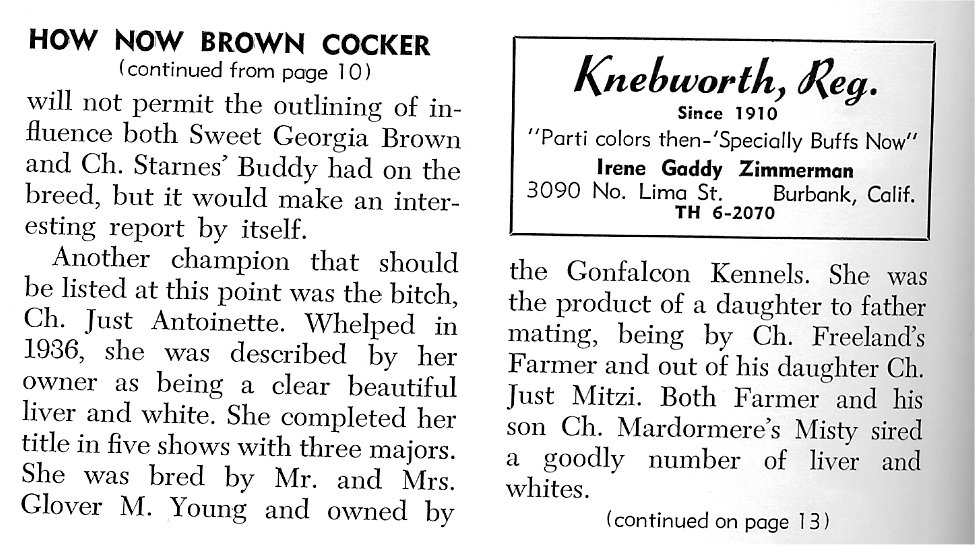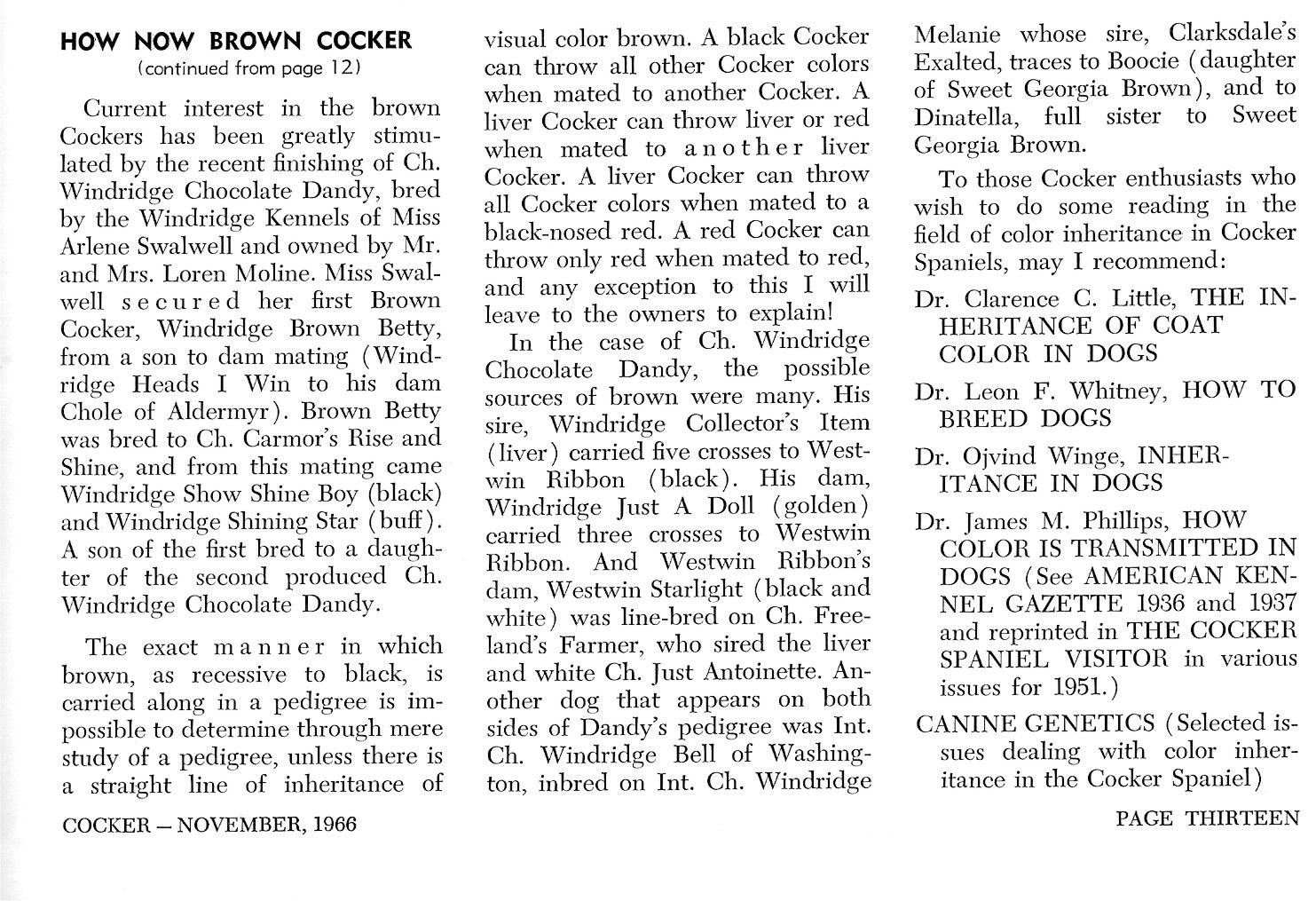 Copyright © 1999-2006 CAL-ORE COCKERS
Nancy L. Ray and Lisa L. Ray
All Rights Reserved
<!This is the START of the script! Just Copy and past! Good luck!!!!>

We have spent thousands of hours searching the Web for information & Links. Researching Old Books, Magazines and talking to Long time Breeder/Exhibitors in our search on the Cocker Spaniel's History. We hope you find them helpful, but PLEASE note these pages are COPYRIGHTED.
DO NOT COPY, Transfer, or Download the content or Photo's of these pages onto another Web page or Web site without our written permission.